SolarTint
Glass Treatment Specialists

(781) 331-1700

522 Main Street (Route 18)
Weymouth, MA 02190

solartint1@hotmail.com

We use a very high quality tinting film and professionally trained technicians to provide you with the highest standards of service. We fully guarantee our work, and will do whatever it takes to satisfy you, our customer. Also, unlike some other companies who only film on certain days, Solartint films everyday. We never sub our jobs out. All Solartint jobs are done onsite, assuring you the highest level of quality.

We are prouldy a member of the International Window Film Assocation (IWFA), and we exclusivly use high quality Madico Films.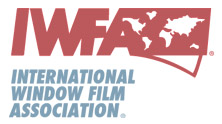 ---
There are lots of benefits to window filming, for Commercial, Residential and Automotive applications. Below is just a summary:


Reduced Heat

Helps keep your vehicle cooler on hot summer days
Keeps your home or business at a constant temperature


Reduced Glare

Less dazzle from the sun and lights at night


UV Protection

Protects you, your passengers, and your interior from harmful ultraviolet radiation
Prevents premature fading to furniture/walls/flooring.


Adds Strength To Window

Also holds shattered glass together in one piece, keeping you safer in an accident


Increased Security

Makes it difficult for would-be theives to see inside your vehicle during the day, and near impossible at night.


Improved Appearance

And of course... It changes the outward appearance of the vehicle, giving it a sleeker look.


Optically Clear, All The Time

This film does not hinder your vision even when driving at night